Paguashan Wu Yi Natural Farming "Lord of the Cliff" Bug Bitten Oolong Tea - Spring 2022
Taiwan Sourcing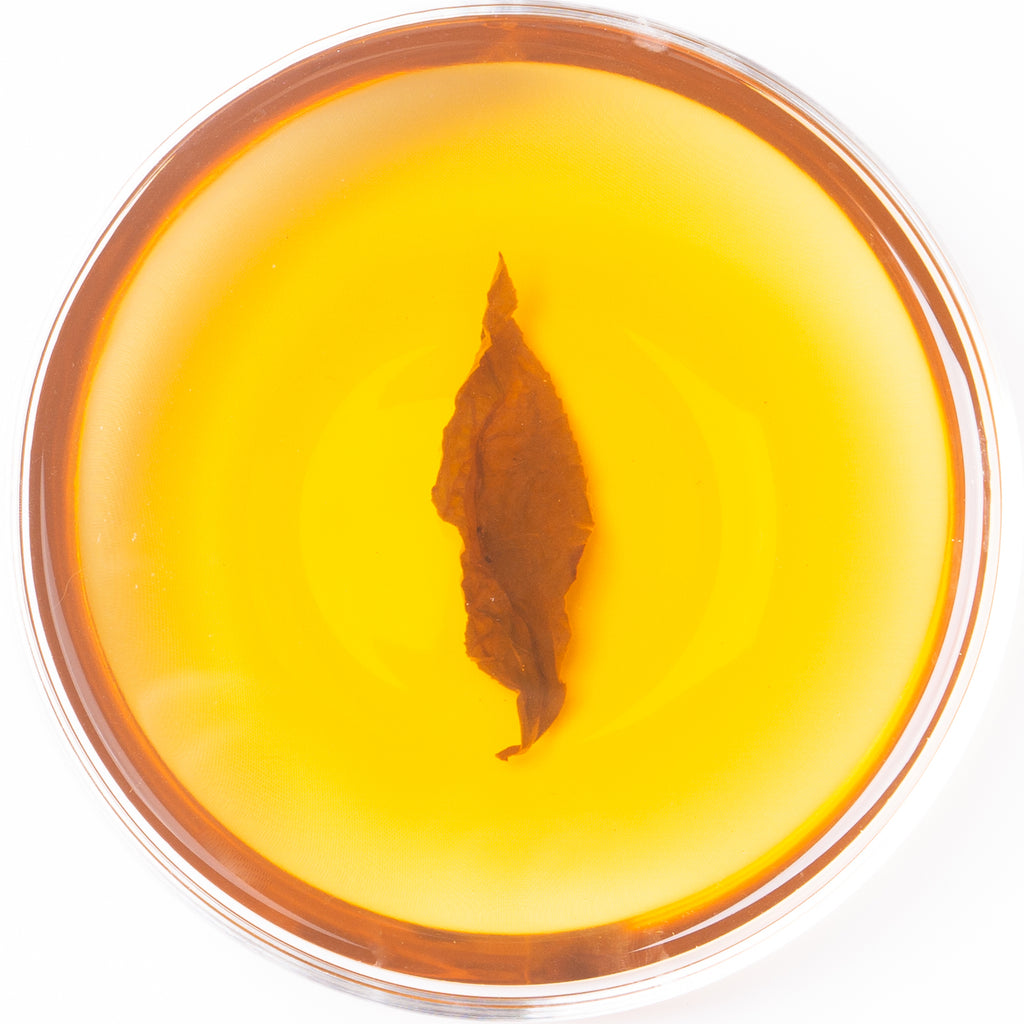 This plantation did it again, and we had a plan for it. The plan was to exceed our previous work.
We had encountered bug bitten material twice already at this plantation, and every time we thought that it was the "final" time we would ever get to work on bug bitten Wu Yi varietal material. The last time we had such phenomena for spring tea was back in the spring of 2020. That tea was more than "memorable" could describe. After that occurrence, we did not have another fateful chance with bug bitten material until the winter of 2021. "Frost Earl" was considered again as the last time we would have a bug bitten Wu Yi. All that consideration was removed this spring as we were creating this "Lord of the Cliff."
Needless to say, what makes this "Lord of the Cliff" different from "Nectar Earl" is the new processing technique we have been applying since the summer of 2021. "Lord of the Cliff" reserved everything you would expect from a refined Wu Yi varietal tea and offers more than "Nectar Earl" from the past, making it a definite tea for an aging collection. Currently, its entire flavor profile is still not fully awaken as of writing this text in the July of 2022, but a tea lover can definitely feel that there is more to happen in the upcoming years when brewing it. 
Harvest: Spring 2022 / 春 貳零貳貳
Varietal: Wu Yi / 武夷
Elevation: 450 M / 肆佰伍拾 公尺
Region: Paguashan / 八卦山
Fermentation Level: 35 % / 分之 參拾 伍
Roast Level: 2 / 貳 分
 Amazing still...
 Amazing still...
 The team made another breakthrough again....