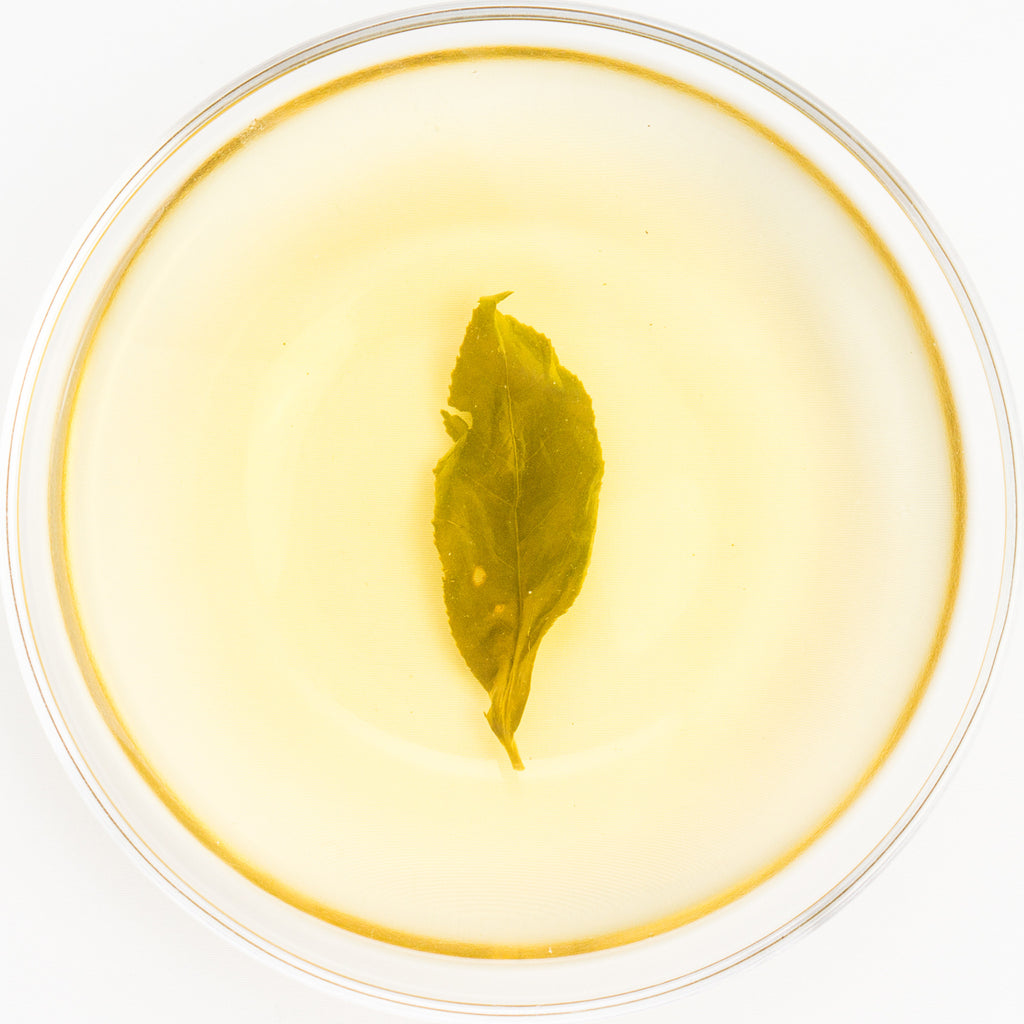 This high mountain Jade oolong is from the highest part of Wushe area which is located at 1700 meters above sea level called Gaofeng. The tea tree of this tea was planted at a relatively rocky soil compared to other tea plantation, which makes this a interesting and solid representation for winter high mountain oolong. Although this season does not have most perfect weather conditions for tea from high elevation tea such as Dayuling area, the location of Gaofeng from a lower elevation proved its value by its quality and price.
The tea has a very interesting character from the spring tea in 2015. Inherit its significant taste again this year, but with an interesting hint of "winter rhythm."  (If you have no idea of what "winter rhythm" is, please definitely try our affordable and tasty "Winter Rhythm Oolong." ). Such character could only be found on winter oolong, but it surprisingly shows up in this spring tea, which makes it not only more enjoyable, but even more interesting to savour.
Harvest:  Spring 2016 / 春 貳零壹陸
Varietal:  Qin Xin Oolong  /  青心烏龍
Elevation: 1700 M / 壹仟柒佰 公尺
Region:  Wushe Gaofeng / 霧社 高峰
Oxidation Level:  25% / 分之 貳拾伍
Roast Level:  0 / 無
 Dry leaf smells sweet and floral.  Brewed tea is a delightful mix of creamy, sweet and floral.  Wu She character of the high mountains is there with a noticeable light and drunk feeling for me.  Stem and leaf sets are amazingly stout, reflecting the healthy and bio-diverse growing conditions at Wushe.
 Wet leaf aroma is that rich buttery goodness we all love but also has crisp high notes that are sweet and floral. It tastes light and refreshing and fills the senses with that buoyancy. It proves durable and lasted many tasty rounds. Wushe region is proving more and more fun to drink.
 As an old dog and big fans of our classical Gaofeng tea, this year's spring tea is definitely a surprise! Like what we mentioned in the introduction of this season, the character of "winter rhythm" exists in every lower elevation jade oolong, making this spring a very special "occasion." This Wu She did not "escape" that trend of "winterness." Despite a weaker character of spring, which is normally a strong aroma similar to "peanut butter nectar," this spring contains a more sophisticated body to discover for every tea drinker. As an old dog said previously (maybe?), our Gaofeng Jade Oolong is the best tea for people to learn what "seasonal difference" is, and how much it could do to affect the taste of the tea. So stop browsing already! Drink some Gaofeng!