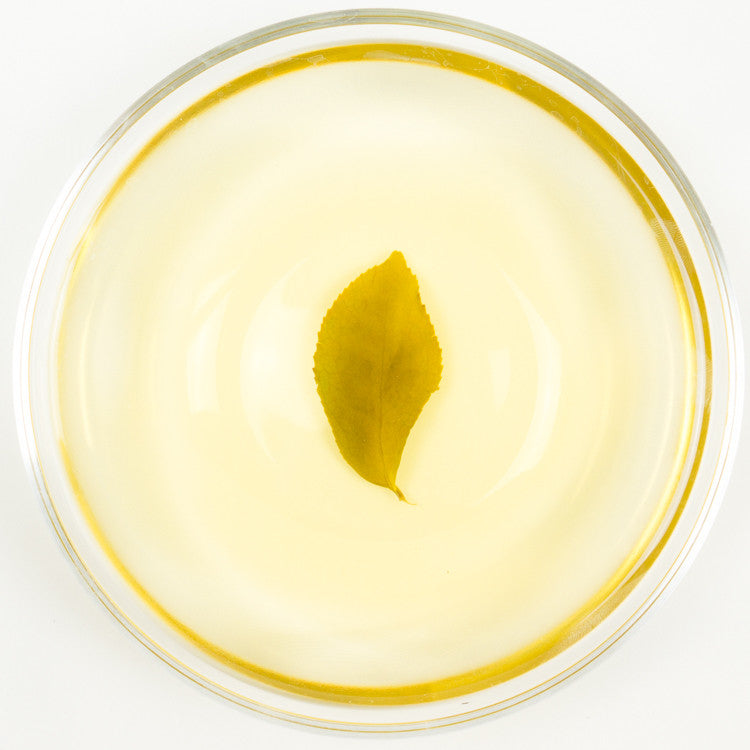 Jin Xuan is sometimes overlooked because most oolong tea drinkers are partial to Qing Xin varietal Alishan teas.  Perhaps this is because Jin Xuan varietal teas are more rarely grown at high altitude environments (like Alishan) or processed with such a high degree of care and skill.  We entreat you to give this incredible tea an opportunity to show you just how exceptional it is!
What starts as invitingly soft and smooth emerges as a testament to this tea plant's potential.  We found this tea to be sophisticated and satisfying with classical body and aroma.  We were only able to procure a relatively small amount due to the high popularity among local tea drinkers in Taiwan.
Harvest:  Spring 2015 / 春 貳零壹伍
Varietal:  Jin Xuan / 金萱
Elevation:  1100 M / 壹仟壹佰 公尺
Region:  Alishan / 阿里山
Oxidation Level:  15% / 分之 拾伍
Roast Level:  0 / 無
 7 grams yixing pot.  Floral milky rich sweet complex goodness.  Don't be afraid to push the tea.  This was a drought year and I can't think of a Jin Xuan I ever liked more.  
 As an old dog who does not drink Jing Xuan that often, this Jing Xuan is still a pleasant experience to me. It has everything a Jing Xuan varietal need - milky and silky truly makes an old dog's tongue drooling.