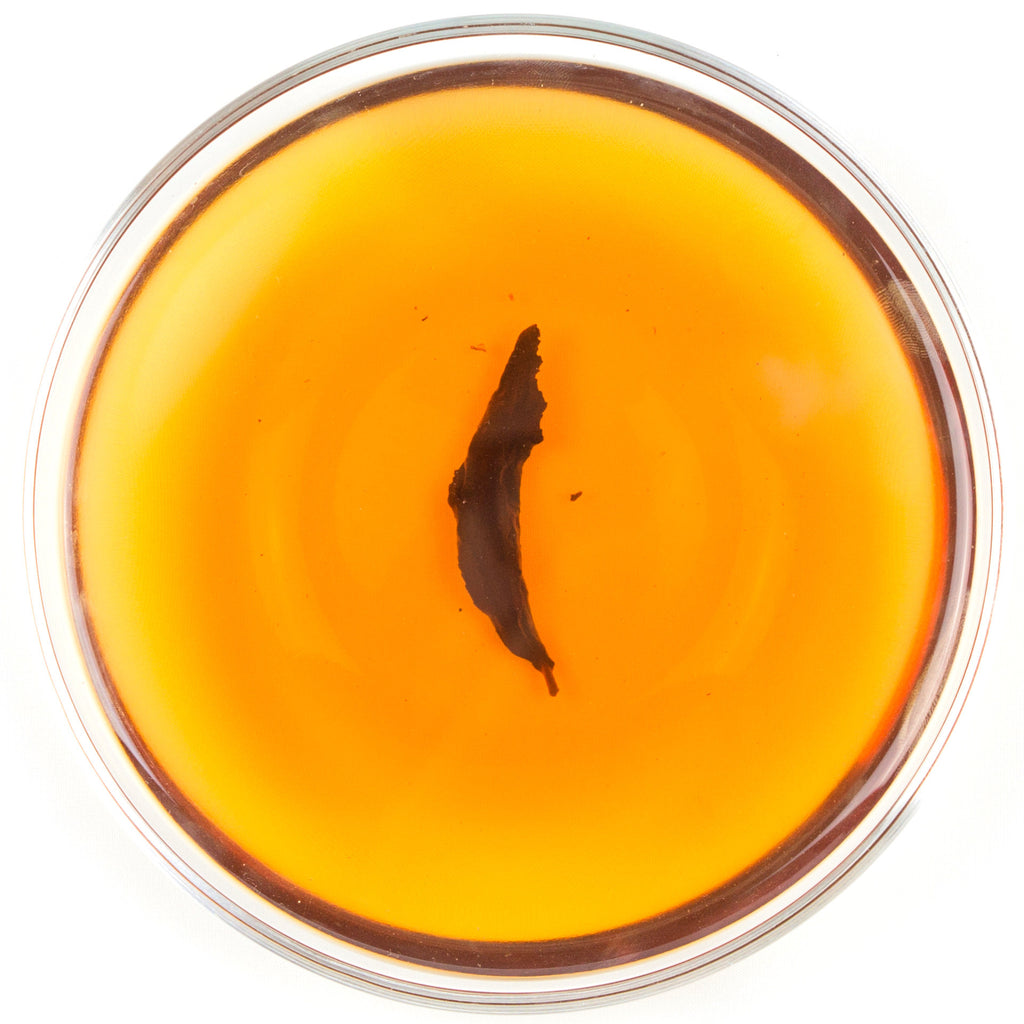 Before the 1980s the "Emerald Island" (aka Taiwan) had a remarkable history of exporting its tea to the global market.  From green tea, oolong tea, to black tea, this island satisfied tea merchants and lovers all over the world.  There was this kind of tea called "Fan Zhuang Wu Long" (番莊烏龍) which was particularly popular to the exporting tea market.  It was heavily oxidized almost like black tea and had very significant nectar like taste. 


But everything started changing after the government of Taiwan - Republic of China, exited the United Nations following the industrialization and the appreciation of New Taiwan Dollar in the 1970s. All these factors seriously affected the exportation of Taiwanese teas.  As a result, the importance of Taiwanese tea began fading away from the global stage.  Until today, a lot of tea lovers are still strange to what many consider to be the most refined oolongs in the world. 
This tea is a remnant of that golden era in Taiwan tea exportation.  It carries the memory of the Taiwanese tea industry of the past 40 years.  With all that time having passed by, this tea has transformed itself into a different matter entirely.  The aroma has a bit of sourness like some old tea has, but not only does it not taste sour, it rather reacts very much like delicious Chinese medicine with a smooth and round body which can easily sooth one's mind. 
With a very limited quantity we can acquire, we are not only savoring this 1976 heirloom oolong for its flavor, but also to witness a mark of that splendid moment in Taiwanese tea history.
Harvest Year:  1976 / 壹玖柒陸
Varietal:  Unknown / 未明
Elevation:  Unknown / 未明
Region:  Northern Taiwan / 北台灣
Fermentation Level:  65% / 分之 陸拾伍
Roast Level: 0 / 無     
 Wow!  I have never tasted a tea like this.  No mustiness at all... I drank the first steeping and something floral and fruit was there.  By the second steeping it was exploding fruit and thick broth in my mouth.  Many more infusions followed with the same thick fruity taste but always with an aged mellowness and subtle cha qi.  Can be infused many many times.
 答人 A Response (original trans.)
太上隱者 : By Hermit Tai Shang (mid Tang dynasty)

偶來松樹下,Once in a while under pines,
高枕石頭眠。I nap on stone pillows.
山中無曆日,Amid mountains without maps for time,
寒盡不知年。winters leave and I still don't know the year.
 As an old dog who is not even older than this tea, this is just beyond words. This is what makes tea lover like an old dog drop his tears while carefully sipping this heavy but delicate matter. It has everything an aged tea lover would like to witness - the woody body and the lovely medicinal scent. And the best part is it is not sour at all, since an old dog is not a big fan of the sourness which many aged oolongs tend to bear. An old dog is appalled by the price at the beginning indeed, but later on he is even more appalled by the depth this tea could offer and depict. Speechlessly wonderful.