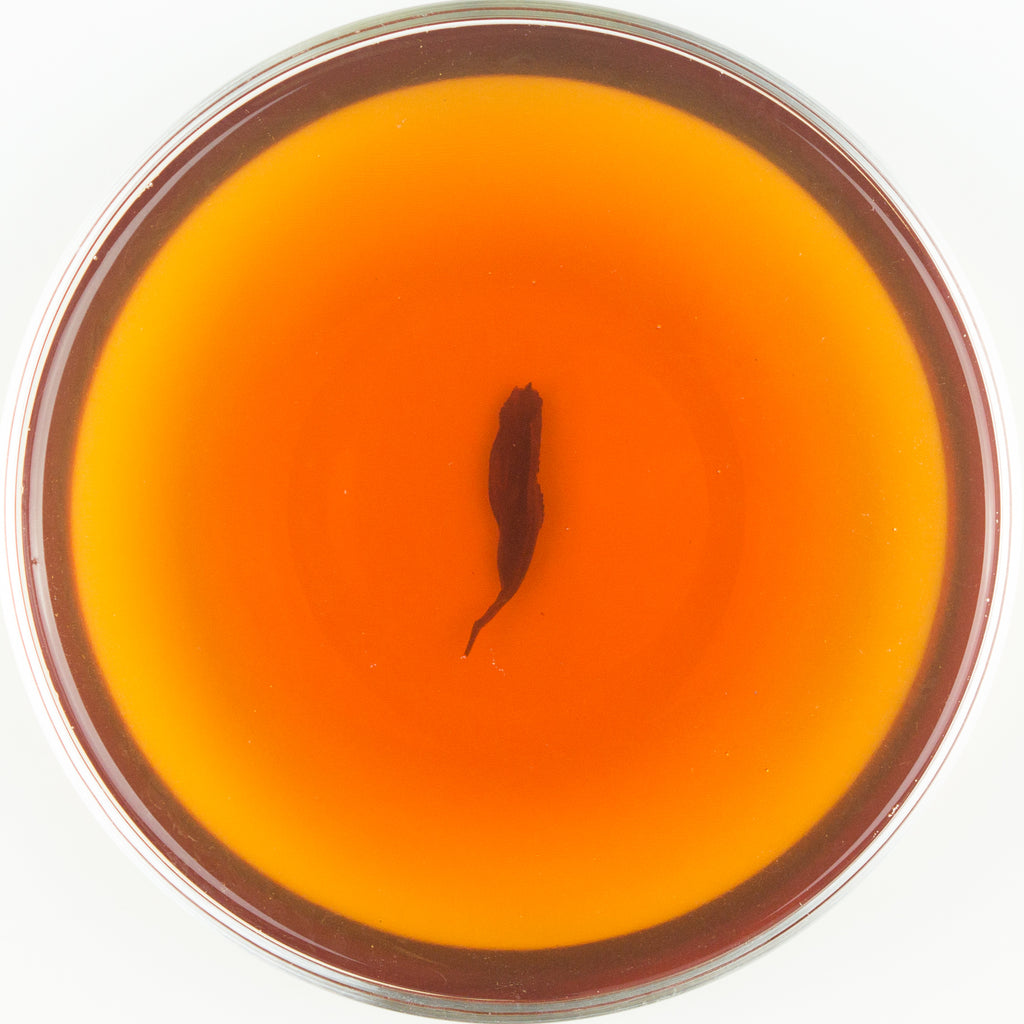 This will be an absolutely new tea type we are going to deliver into your tea cup, and we are one hundred percent sure that no foreigner has ever "experience" this tea before because the tea plantation which locates at Paguashan, an area that is not famous for tea production at all. The plantation, which locates at the east side of Paguashan, is very very small (only 969 square meter) plus organically grown since day one, so each harvested could only produce a very limited quantity of tea. However, it is exactly this kind of "limitation" makes this tea a special experience to drink with.
This tea does not carries a "stunning" aroma like the normally defied great teas, but the aroma is very warm and gentle. The interesting part is how you feel after savouring it. First cup is comfortable, and second cup is relaxing, after third cup you will have a strange feeling of discovering something new in tea drinking. This is also a tea that fully expresses the beauty of Wu Yi varietal. If you have never been surprised by an naturally farmed tea in your life, this tea will be the best start. If you had already experienced the wonder of "organic," then this will be your best daily tea to drink with!
Harvest:  Summer 2017 / 夏 貳零壹柒
Varietal: Wu Yi / 武夷
Elevation:  400 M / 肆佰 公尺 
Region:  Paguashan / 八卦山 
Fermentation Level:  85% / 分之 捌拾
Roast Level:  0 / 無
 Still Savouring......
This tea is very pleasant and smooth in flavor and light spicey sweet aroma. I enjoyed a candy corn dark yellow orange hue to the tea soup, maybe due to the coming Halloween. It does have some slight astringency that I find adds to its character. As far as overall feeling I appreciate the clean refreshing effect I get after a few rounds. The stimulation is light to medium for a black tea. I find it interesting to look for the wuyi tea plant characteristics within it as well. I found a lot in pushing the tea with longer steeps. Definitely worth trying if you like that kind of experimentation.
 An old dog is not exaggerating, this tea is now an old dog's everyday morning tea. It does not carry an "amazingly pungent" aroma, nor does it give you a "powerful" taste." It owns none of these two qualities, but was able to make an old dog want to drink it every morning while doing "Dog Tai Chi." This tea has a very warm quality both from how it taste & feel. The "warm" here means something more than temperature, but how it tries to tell you. This tea literally reminds you a wise elder's benevolent warm hand petting your head while telling you a wonderful folklore. An old dog really think it will be a waste to spend time describing how this tea taste and smell, because this tea is something more than that. An old dog really wants you to drink it every morning like how old dog does, because this tea is s wonderful being.